The (De)construction of Roads in Canada
April 24, 2022
In November 2021, I visited the Fairy Creek (Ada'itsx) blockade on Pacheedaht and Ditidaht territory on what is now referred to as Vancouver Island, British Columbia (BC). It was pouring rain as we made our way down the Pacific Marine Road to the blockade headquarters, originally a winding logging road, surrounded by lush forests. The area is home to some of Canada's last ancient forests, also known as old-growth forests, with trees that that have already outlived me by hundreds of years.
The blockade headquarters was near the main road, beside a bridge built over a quick flowing river in the valley. At the time, forest defenders had been blockading logging roads at Fairy Creek for over a year, stalling roadbuilding and logging by Teal Jones, a British Columbia-based private timber harvesting and lumber product manufacturing company that has government approval to log in the area. The logging industry, in which Teal Jones plays a large role, adds $2.524 billion to British Columbia's annual GDP.
During my visit, supporters, camp residents, Indigenous and settler forest defenders, and Indigenous elders gathered around a fire for the weekly Return to Eldership. At that time, Elder Bill Jones and other Indigenous elders and land defenders from surrounding territories had been coming together at Fairy Creek to share songs, ceremony, and teachings about stewardship of the land. When speaking about the logging roads that Teal Jones had built and planned to build, an Indigenous land defender reminded the group that roads are a tool of colonialism.
Colonialism can be defined as dominance exerted by taking land, occupying territory, and exercising cultural, linguistic, economic, and political control over the local population. Canada is a settler colonial state. Settlers, initially the English and French, violently displaced Indigenous people to establish the Canadian state and to extract resources such as minerals and timber. Eve Tuck and K. Wayne Yang describe how, within settler colonialism, "land is what is most valuable, contested, required." Expropriating land for capital and disrupting Indigenous relationships to land is a form of ongoing colonial violence. We start to see roads differently when we look at their role within the colonial project.
Rather than mere pathways traversing the land, roads become connectors that open remote areas to development, often accompanied by the exploitation of land and resources for profit, and state-supported infrastructure deeply invested in fossil economies. In doing so, we unravel the entanglements between extractive industries and the state. From there, we can begin to imagine a just transition beyond extraction, capitalist accumulation, and industry-dependent colonial development.
Roads become connectors that open remote areas to development, often accompanied by the exploitation of land and resources for profit, and state-supported infrastructure deeply invested in fossil economies.
Roads are constructed to facilitate movement between places. This can be beneficial. For example, an all-season road connecting Indigenous nations in the James Bay Lowlands of Northern Ontario would allow communities to travel and visit family in other communities, improve access to healthcare and other services, and reduce construction costs and food prices. However, roads can also "open up remote regions for exploitation, linking them to urban or industrialized centres." Tension arises when the creation of new roads¾roads that might allow communities to access needed resources and visit loved ones¾ is dependent on the settler-state's exploitation of Indigenous territories. Shiri Pasternak and Tia Dafnos refer to roads, as well as rails, flight paths, and waterways, as "transport corridors" that "form part of the critical infrastructure of the state and the backbone of international trade." So while roads are beneficial connectors, they are also essential to government and industry's plans to develop remote regions for profit and to Canada's critical infrastructure-dependent economy.
David Farrier describes the impact of roads in his book, Footprints: In Search of Future Fossils: "The road is insatiable. Paved roads link together all the most fundamental and long-lasting changes we have made to the planet's surface, from the deepest mines to the largest mega-cities; by them, we serve our additions to finite resources." Roads, or a "right of way" carved through Indigenous territories by the state for the sake of industry, have the potential to permanently transform the land and ways of life. This is evident in the James Bay Lowlands, where the Ontario government and mining companies alike have identified the remote Ring of Fire area as home to minerals that will be critical to the country's transition towards a green economy, specifically for the manufacturing of electric vehicles and batteries. This area is also home to several First Nations whose territories and rights stand to be significantly impacted by any development in the region, including the construction of all-season access roads into the mining development area.
Two First Nations, Marten Falls and Webequie, decided that the benefits of the roads, and the economic opportunities of the mine, are worth the risks of the development. However, while other First Nations also want the roads, they are unwilling to accept them as proposed. Presently, the creation of all-season access roads is contingent on the development of the mine, and the regional impact assessment is not set to proceed in meaningful collaboration with Indigenous communities. Dayna Scott, Associate Professor and York Research Chair in Environmental Law and Justice in the Green Economy, reminds us that "we should also not forget that Ontario is unwilling to provide the community infrastructure that is required unless it also serves the industry's needs."
The government's investment in infrastructure depends upon said infrastructure's ability to serve the interests of industry and capital: "many development proposals for the Far North are currently tied to the rich mineral resources that are found in the region." In the Ring of Fire, this means that First Nations are required to balance the communal benefits of a road with the consequences of mining development on their territories.
On April 1, 2021, Attawapiskat, Fort Albany, and Neskantaga First Nations, three First Nations communities in the James Bay Lowlands whose lands and rights would be impacted by the proposed mining development declared a moratorium on development in the Ring of Fire area. The moratorium was declared in accordance with the First Nations' Indigenous Laws, Treaty 9 between their First Nations and the Crown, international laws, and Canadian domestic laws, including the Canadian Constitution and Charter of Rights and Freedoms. The moratorium includes the construction of an all-season access road that would connect to the Ring of Fire mining development area and would be necessary for the removal and transportation of minerals. The First Nations are clear that the moratorium may be lifted should Ontario and Canada agree to plan and conduct an impact assessment that is Indigenous-led, includes the important watersheds in the region, respects the First Nations' rights, and protects the environment. This moratorium, and the government's refusal to pursue an impact assessment in collaboration with Indigenous communities, highlights how sovereignty of Indigenous communities is not respected in the development of critical infrastructure.
The government's investment in infrastructure depends upon said infrastructure's ability to serve the interests of industry and capital.
Just as roads can open up remote areas to development and extraction, they can also permanently change a landscape and significantly impact the environment. Exhaust emissions of the vehicles that drive on roads "pollute the atmosphere with gases that raise global temperatures and make the air less safe to breathe." In 2014, light-duty vehicles – vehicles that have a gross vehicle weight under 8,500 pounds – alone produced around 12% of Canada's greenhouse gas (GHG) emissions. In 2019, the Canadian federal government reported that 25% of Canada's total GHG emissions came from transportation. By comparison, about 26% of the country's total GHG emissions were generated by the oil and gas sector. Moreover, the wear and tear of car tires and brake pads also contributes to microplastic pollution. Researchers estimate that tire wear and tear make up 5-10% of all plastics that end up in the ocean and 3-7% of the particulate matter in the air. These microplastics, which have already entered our food chains, are hazardous to the health of animals, especially marine creatures, and may also be hazardous to humans.
This contextualizes the conversation around a just transition to a green economy and electric vehicles. Although electric vehicles are better than fossil fuel-powered vehicles, they still have an environmental impact. In fact, Andreas Stohl from the Norwegian Institute for Air Research states that "[e]lectric cars are normally heavier than internal combustion engine cars," leading to "more wear on tyres and brakes" and more synthetic particles in the air and waterways. The raw minerals required to build and manufacture electric vehicles will result in a "massive increase" in the critical minerals mined, generating a large carbon footprint. Regardless, government and industry in Canada rely on electric vehicles to expand mining projects into ecologically sensitive areas without the consent of impacted communities. Although this "green mining boom" may mean sustainability for some, it comes with the exploitation of others.
The government's vision of a green economy remains deeply invested in capitalism and extractive economies. And while this may eventually facilitate a transition away from fossil fuels, it does not take the climate crisis, and the people and lands who stand to be most impacted, seriously.
The construction of roads themselves also have environmental impacts. In Footprints, Farrier references the work of environmental journalist Gaia Vince when discussing the impact of roads that cut through vulnerable ecosystems: "every road driven through the Amazon rainforest is pursued by a 'halo of deforestation' fifty meters wide, leading to more landslides and erosion and contributing to an acceleration in the cycling of sedimentary materials around the planet." Similar impacts are anticipated if roads are built through the Ring of Fire area, home to one of the world's largest carbon-rich peatlands.
James Wilt, in writing about the Ring of Fire, describes the area as follows: "Like tropical and temperate rainforests, the peatlands sequester a huge amount of carbon, storing an estimated 35 billion tonnes of carbon in Ontario's Far North alone (that's equivalent to annual emissions from seven billion cars)." They also "also serve as critical habitat for wildlife including caribou, wolverines and many migratory birds." He adds that "[d]isturbance of peatlands releases carbon dioxide and methane directly into the atmosphere" and turns the peatlands from a carbon sink into a carbon emitter. The impacts of a road through these "breathing lands" are far-reaching and will likely be detrimental to local environments and the climate. Even with rehabilitative actions, it will likely take between 10 to 20 years for peatlands to recommence their carbon-trapping function. The proposed Ring of Fire mining development would turn these peatlands into "sacrifice zones", which Naomi Klein describes as "places that, to their extractors, somehow don't count and therefore can be poisoned, drained, or otherwise destroyed, for the supposed greater good of economic progress." Mining roads through the Ring of Fire risk the loss of some of our last nature-based climate solutions.
Given the colonial and capitalist significance of roads, road blockades reveal the entanglements between industry and the state. At Fairy Creek, forest defenders have blocked Teal Jones from both constructing logging roads and logging old growth forests. These roads are integral to Teal Jones and its business operations as they provide access to the forests it will log. This means that anything, or anyone, blocking the roads seriously interrupts the company's operations. Indeed, "economic harm" has justified multiple injunctions Teal Jones have successfully applied for throughout its battle against old-growth logging blockades. In the eyes of the law, it appears that the right to log a territory includes the right to access it. These rights and injunctions have been heavily enforced by the Royal Canadian Mounted Police (RCMP), Canada's federal police service, and the Community-Industry Response Unit (C-IRG), a militarized unit of the RCMP created to respond to and stop protestors of oil, gas, and logging projects, often through the use of violent tactics.
Roads are thus protected, policed, and surveilled as integral colonial infrastructure, thereby becoming further sites of colonial violence.
Just as blocking logging roads reveals the logic of settler colonialism underpinning many road and transportation projects, so do initiatives that contemplate the importance of public transit to a just transition, including public ownership of transit infrastructure. For example, the Keep Transit Moving Coalition and Green Jobs Oshawa. Green Jobs Oshawa has been advocating to place the Oshawa General Motors Assembly facility under public ownership and repurpose it for socially beneficial manufacturing. These campaigns combine the interests of workers and the community with the necessary shift away from fossil fuels. They can be distinguished from government-supported capitalist energy transition initiatives, such as the push for electric vehicles, by their focus on public ownership, reducing reliance on individual private transportation, and reinvesting government resources into intercity public transportation.
These initiatives make us rethink movement: the movement of workers to remote mine sites, the extraction and transportation of minerals and timber, and the free movement of police across Indigenous territories to violently enforce colonial laws and injunctions. We must ask: whose movement is being prioritized in this arrangement or in the development of this project? In doing so, we can better strategize our resistance: how we block roads and disrupt the flow of commodities; how we build roads in careful collaboration with Indigenous communities, and in a way that minimizes their environmental impact; the types of transportation we invest in; and the just transition we envision. This interrogation should ultimately remind us that, whether it's the construction of a new road to a mine site or the government's reliance on mining to build a green economy, how we get somewhere matters.
In order of appearance:
Photo of a bridge near the Fairy Creek blockade. By Sydney Lang.
Photo of a Neskantaga First Nation community in the James Bay Lowlands. By Allan Lissner/Neskantaga First Nation.
Photo of the James Bay lowlands in the Ring of Fire region. By Allan Lissner/Neskantaga First Nation.
Editor's Picks
Oppression through Litigation
A gap in access to expert appellate legal representation has enabled wealthy corporations to shape the legal landscape to their benefit. Plaintiff-side appellate litigators are trying to change that.
The Public Interest Drift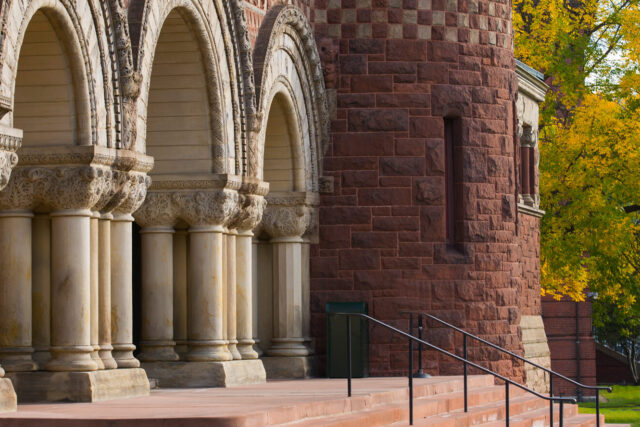 How and Why Harvard Law students of color are being funneled into Big Law
Capturing the Public Good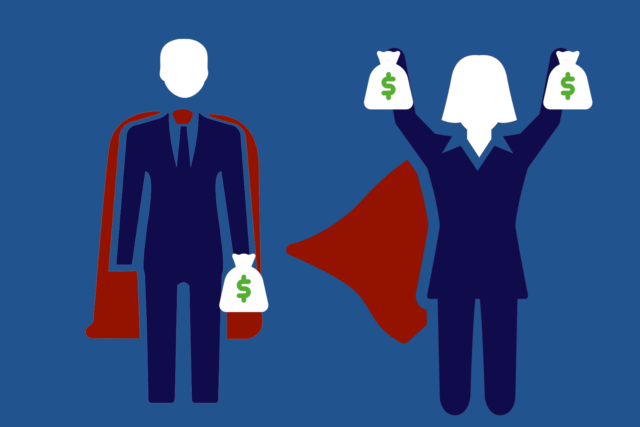 Big Law's False Promise of Pro Bono