Small Potatoes: a story
February 2, 2022
Rumbling wildly, the plane is a tin can kicked haphazardly through the air, but Jabu is on it in body alone. His eyes closed, his breathing level, he imagines that he's sitting atop his harvester, and those bumps and groans are from rolling over uneven ground, not blistering — at nearly 1000kph— through angry air. He manifests himself here in times of distress: the simple life atop the harvester. The soothing movement and petrol aroma, the potatoes bubbling up from the machine's belly and bouncing like jumping beans along the conveyor belt. Harvester work is rote work. Work which cradles you in its monotony. Years ago, when business still forced him to interact with city people, Jabu would find himself invariably asked, "Why would a smart, educated guy like you become a farmer?" And Jabu would inhale himself onto the harvester and shrug, "It calms me down."
It's why, despite this being his first-ever flight, Jabu is calm now. Being on the plane, tossed around by turbulence even, that's all easy. Harvester mindset melts it all away. But not the airport. Goodness me, the airport. Almost as bad as Josie, that place. Maybe worse! The noise, the shared air, the bustle. All the businesspeople in their smart suits arguing with the minimum-wage workers, grumbling into their phones, in disbelief of delays, enraged at food court prices, going ballistic over bathroom lines. Always upset, these people. Upset at work. Upset at forgetful spouses. They seek (and always seem to find) some reason to justify their unhappiness.
Jabu hopes they all might find their harvesters. Might they all, one day, pluck joy from up under the soil.
But until they do, he religiously avoids where they congregate, their hives. Airports, shopping malls, Johannesburg. You can practically smell them, sweating ennui. They move about in it, slathered, slick, sticky. All were once children, daydreamt of being astronauts, rugby players, Madonna. They boast their decomposed dreams like soldiers comparing scars. They're impossible to ignore. And they always walk around like it's hot out.
Wealth: What an unworthy reward for work.
Though not everyone feels that way. Joseph, for instance, loudly expresses his dissent, and on an almost-nightly basis.
"Cheapskate! You hoard your money!" he yells over dinner, upset at, who knows, undercooked carrots or something. "Such a waste! Why bother working so hard all the time?"
But Joseph knows nothing. Younger brothers begrudge an older sibling's success on principle. He's just angry that Jabu does not spend money as he would: funding private flights to Johannesburg, 15-course dinners, motorcycle handles taut with dried lion hide.
Before getting sick, Thandi (too) often echoed Joseph's financial invectives. Ironic in hindsight, since now Jabu spends the bulk of his earnings on her. He would spend the rest too if it'd do any good. The doctors all say she just needs more time, but she's had so much already, and still she spends whole days asleep, barely lucid. The children watch her from the doorway, creep forward to stroke her hand, hold her hair while she spits blood into a wastebasket. "Thank you, babies," she says. "I feel better already."
It's the only treatment which seems to do any good (and it's free).
Before the boys were born, Thandi would happily visit Johannesburg in Jabu's stead, taking her smile and style to the high-up offices where this needed to be signed, that transported, and, oh, but of course, right this way, miss. She would come home beaming, sparkling with just the kind of new diamonds he forbade her from buying. He forbade her from buying gifts for Joseph too, but she would come home with those too. 
Which tells you all you need to know about Thandi. Little girl from Mpumalanga marries into money, can you blame her for being magnanimous with it?
Last thing he did before leaving was kiss her burning forehead and say, "I will be home soon." Sick-sleeping, she only shuffled, murmuring unintelligible dream-words, but that was plenty. Plenty.
With Thandi incapacitated, it was Mama Dima who properly saw him off. Joseph was already in the taxi, tapping his watch, tacitly accusing his brother of sloth.
Mama pinched Jabu's cheeks and said, "Do not forget us once you've visited that big world out there."
Jabu said, "Come now, Mama."
"And do not forget to take care of your brother."
He took her wrists in his hands, "Who is this imaginary Jabu you have invented, one who forgets his family?"
She kissed him on his wrinkled forehead and swatted him towards the taxi.
Forget his brother? Joseph can't stay quiet long enough to be forgotten. Loud even when sleeping, he snores ceaselessly in the adjacent seat. Elephantine noises. And a subconscious scowl smeared across his face, Joseph's silent protest against travel. A man well into his 20's, yet how he moaned when chosen to accompany Jabu overseas.
"Me? Why me? Is it —my— farm? Do I —profit— from the farm? No and no! Why should —I— care about what happens to it? Let him sell it! Let him sell everything! Maybe he'll finally buy you that house on the coast, Mama. Imagine drinking mojitos and picking fresh clementines every day and, get this, enjoying something for once! This sale could be a great thing, you know. This is only a problem through his eyes!"
Mama Dima wouldn't hear it. "You are going with your brother. Quit arguing."
"But I can help here!"
She laughed. "You? What can you do? Cook dinner? No. Pick potatoes? Also no. Eat potatoes, maybe. When we need help, I don't know, taking pictures of a katydid, then you may stay. Meanwhile, go be useful to someone."
The plane shakes badly. Joseph gulps and gasps himself awake.
"Where—where are we?" he shouts. "We gotta be close, yeah?"
"We are still somewhere over the sea, brother," Jabu says from behind a magazine.
"We have been somewhere over the sea for many hours already!"
Someone shhhhhh's him from a few rows back. The whole plane has been sleeping through the turbulence. Even the stewardesses are dozing, over by the Lorna Doones.
"America is very far away, brother," Jabu whispers. "Everything is very far away."
"Who are you texting?"
"My fr—Nobody! Why do you care?"
"Why do I care? Because I am your big brother! And I am curious to know who you spend all day and all night texting."
"Friends, okay? My friends. Some of us have friends."
Jabu doesn't actually care, you know, he's just nervous about the elevator being crowded and projecting. He doesn't seem to understand that you can't be late for a meeting you hadn't scheduled, but, hey, now you know Jabu: He'll grow anxious about anything. He ironed that shirt like eight times this morning. Wouldn't eat breakfast for fear of spilling egg yolk on his pants.
"Yogurt?"
"You know dairy doesn't agree with me."
This is Jabu in any urban environment: a wet towel dripping with fear and insecurity. He's always been this way, afraid of tall buildings, unknown faces, odd odors. No wonder he so loves potatoes. Brown surface, pale innards, essentially tasteless and odorless. The wet towel of the culinary world! Ever bitten into a potato and been surprised by what you tasted? Of course not! Potatoes are predictable! Unthreatening, uninspiring, unbearably blasé.
You know why Jabu really can't stand Josie or New York or any of these intricate, intrepid places? He's terrified of anything he can't completely control.
Look how tense he is, swarmed by employees returning from their lunch breaks. He's desperate to get in the elevator but refuses to join the jostling, shoving, badgering throng, all of these pant-pleats trying to squeeze —ten, fifteen, twenty— into every elevator, groaning at the lack of space they themselves create. Only when the pile dissipates entirely does Jabu incur the courage to enter in.
At first, it's only the two brothers inside, but a trio of well-dressed businesswomen scramble onto the elevator as the doors close, their necks, ears, wrists all bedecked in jewels.
Joseph leans over to his brother, "There are more diamonds in this elevator than all Limpopo, I bet. Imagine what we could do in Josie with those stones. You could retire. I could buy a penthouse in Fourways." He whistles lasciviously. The women bristle. Steam begins to trickle from Jabu's ears.
Thank God Joseph did not inherit his brother's distaste for urbanity…or adventure…or life. Every Saturday (his day off), Joseph wakes at dawn and rides his motorcycle to Josie with the sun rising at his back. He'll move there once everything settles down. Too busy right now with the family and whatnot. At least, that's what he tells people.
("Busy." At sixteen, Joseph, already rebellious, first approached Mama Dima with a proposition. "I do not wish to be in school anymore," he announced, having surreptitiously figured it all out. "I will move to Josie and become a professional photographer."
At first, Mama's response was simply, "No, absolutely not."
Then, upon his insistence, it became, "Come back with a real plan."
After a while, it was, "We'll talk after you finish the year."
Until finally, Mama Dima took him aside and said, "Sweet Joseph, you may have one thing you want. If you stay in school and graduate, I will help settle you in Johannesburg myself. But if you leave school now, before you have finished, I swear to God, you must live here and help when Jabu's children arrive and take care of me when I am old and sick and my calloused feet need rubbing. Choose to disobey me, and you will be stricken from this family. Okay? Understand? Got it, bub? You may make your own choice."
He did. Immediately. Easiest decision he'd ever made. But alas, sixteen-year-old brains aren't constructed for consequence. It was, to him, a perfect plan: ditch school now, and Mama Dima would relent eventually. Except he underestimated his mother's force of will. He underestimated how quickly she would become old and sick…how often she'd need her calloused feet rubbed.
And he underestimated how greatly he would come to idolize Johannesburg.
Its spiderweb streets, its pace, its mystery. His friends there, people who do not exist in Limpopo: painters, smokers, singers, machinists; a tattoo artist! The bars, the women, their hair. The trouble, the uncertainty, the street surprises. Above all, the wealth. Diamonds, heels, attention. Fashion, sports cars, gold-leaf cigars.
And meanwhile, what does Jabu do with all the money he's made? A new barn…a new tractor. An expensive roast on Christmas. Bah! Always drove Thandi batty, her miserly husband. "Loves that harvester more than his own children!" she'd say. Incenses Mama Dima too, her son who can't spare more than a few moments a day for his mostly-motherless sons. "A man shouldn't work so much, he'll come to believe nothing else exists.")
"You know the only thing I love more than diamonds on a man?" Joseph continues. "Diamonds on a lay-dey." His ensuing snigger ricochets around the metal chamber.
As soon as the elevator stops, the three women squeeze through the squeaking door. They do not turn back to see Joseph's shit-eating grin, one most boys have enough sense to forsake by 13. But they undoubtedly hear him as he yells, "Goodbye, girls! Have a wonderful day!"
And the moment those doors close again, Jabu reveals his rage, his whole body shaking, his voice a deep, tectonic bellow. "If you say one more single word, Joseph, I will abandon you in this city, I swear! Mama Dima be damned, you will find your own way home from New York. What would you do then, without a dollar to your name! Huh? This is why I didn't want you coming to America. This is why I said 'Joseph, wait in the hotel.' Can't you recognize serious business? Maybe not…but please, please, Joseph, I beg you, SHUT UP!"
Jabu is panting. And, in his defense, immediately apologetic. "I am sorry for yelling," he says. "This is…a difficult day for me." He does not look Joseph in the eye. He peers at himself in the reflective wall instead, smoothing his collar out, regretting the shape of his mustache.
The elevator shuffles, slows, jostles, dings, halts. Jabu lopes forward into the hall, perfect posture, body ironed as straight as his shirt. Joseph does not follow him out. He stays inside, considers returning to the bottom floor and running far away from here and fanning himself throughout this city, insinuating himself in its niches. He could. In a place like this, he could do anything.
So, what does he do?
After a moment, he runs to catch up with his brother.
The desk is huge and gaudy, and it stretches menacingly over the room. What a weird space, this office: deep and vacuous and vast, but its walls suffocated with framed diplomas and certifications and blue awards and gold ribbons. A bookshelf imprisons the entire western wall, its shelves swollen with mismatched knickknacks. Three ruddy, cuneiform tablets. A claw fossil. An embalmed piranha. A white lace glove impaled on a small pole.
And yet the desk itself is empty, spotless, shimmering. Not a stray paper. Not a conspicuous fingerprint. Not one picture of a child. It swallows the ceiling like the sea swallows the sky.
Jabu sits alone amongst the gewgaw, wondering what chaos Joseph must be causing in the lobby, chaos that will surely make Mr. Roberts regret finding five minutes to squeeze in a meeting.
From the doorway a husky voice shouts, "Well, isn't this quite the surprise!" and Jabu stands instinctively, turns to face this man rustling into the room, who approaches quick and envelops Jabu in a vigorous handshake. Here in the upper troposphere, such powerful shakes are their own kind of currency.
Theirs lasts quite a long time.
Jabu has never met Mr. Roberts before, their business all these years having been conducted electronically. A name like Morrison Roberts, so ambiguous; the man could've been anything, worn any kind of skin, presented any kind of personality.
Turns out he's one of these paunchy, old-fashioned executives, his beer-bloated belly dipping down below his belt. Of that class of man who's always sweating. Mr. Roberts removes a handkerchief from his shirt pocket as he circles around the desk, gives his wide forehead a wipe.
"Sit, Mr. Mabaso! Please. Please. Attaboy. What a pleasure to finally meet you in person."
"And you as well, sir."
"Do you need anything? Water? Coffee? No? Sure y'ain't just being polite? Okay then. If you mean it."
Mr. Roberts eases himself down into his chair, emitting a slow, ecstatic moan as if entering a hot tub. He seems uncomfortable with his girth. It must have come on late in life. "How do you like New York?" he asks.
"Such a big city!" Jabu explodes with strategic enthusiasm. "Many, many people. Reminds me of Johannesburg, you know? Everyone moving so quickly. So much light and sound! Such a beautiful place. Truly beautiful." Jabu doesn't know much in this world, but he knows this: the way to a parent's heart is to compliment their children, and the way to an American's is to compliment their country.
Jabu doesn't know much in this world, but he knows this: the way to a parent's heart is to compliment their children, and the way to an American's is to compliment their country.
"Yes, it is quite a place. Quite. Now, I myself? I was born in Kansas. Are you familiar with Kansas? A lot like Limpopo, I reckon. Big, open fields. No mountains, but plenty of corn. Yup, corn corn corn, as far as the eye can see. Hmmmmmm. Hard not to fall in love with farming, growing up in a place like that."
The gesticulative Mr. Roberts has a way of pulling the room in towards him, as a seasoned stage performer would. He hides his drawl, then lets it spill out. He takes big inhales and long pauses. He says, "Before we discuss anything else, let me just say: Should my office be able to make your time here more comfortable, don't hesitate to tell Sheila at the front desk."
(Sheila, the pink-fingered receptionist, guards the office's inner sanctum from, presumably, men like Joseph, who fortheluvvachrist won't quit sending her suggestive stares. She has to ask him, twice, to stop whistling. TWICE. He is trying to joke when he says, "I thought this was a free country," but misjudges his tone. She glares at him, bewildered.)
"I'm okay, sir. But thank you!"
"Yes, yes. Well, what can I do for you today? I imagine this concerns our unfortunate contract situation. But with things in Mozambique as they are, you surely understand. While I'd have been happy discussing this over email, I respect a man who conducts his business in person. Do you have legal representation here? Or something in writing I can look at?"
His tone changes as he says this, sheds its slow, midwestern jocularity for something starker, quicker; the business-speak overtakes Mr. Roberts like a speedball. His pupils dilate, veins darken, eyelids stick open, muscles tense. He's a sprinter waiting for the gunshot.
"Actually, sir, I was hoping we might discuss just how necessary this termination is at all," Jabu says, practiced, level. He's careful with words and intonation. City dwellers, as a rule, underestimate the farmer in business transactions, often give an annoying, quasi-parental impression of pity for the poor souls who cannot, or will not, try to prove their mettle among so much metal and glass.
"Oh. Well. Right. Hmm. I'm sorry, Mr. Mabaso, I truly am, but I fear this may not lead to the outcome you are hoping for."
Which is what Jabu more-or-less expected to hear. This is not his first time sitting across a gaudy desk from a powerful man who thinks he knows everything. But there are many things Mr. Roberts does not know.
This is not his first time sitting across a gaudy desk from a powerful man who thinks he knows everything. But there are many things Mr. Roberts does not know.
He does not know, for instance, about the magiese grond of Jabu's farm, how it somehow increases its output every year, or how the crops it propagates prove cosmically invulnerable to the rot and frost which plague other plots, or about Mama Dima's barely-repaired hip, or about the demands three young boys make on their sickly mother, how much sheer mieliepap they consume, what they require for daily upkeep: toiletries and toys and attention, how they're constantly molting out of their clothes, or how they will sometimes step off the porch and into the open, endless veld, staring forth with wide-eyed wonder, trying to make sense of their inherited desire to order it, cultivate it, control it, or how the diminution of this desire will have undoubtedly disastrous effects on their evolving psyches. He does not know that the sudden termination of their long-standing contract will not only make difficulties for him, Jabu Mabaso, but is a matter of terrifying existential importance for the entire region, that its effects will ripple into the furthest reaches of Limpopo —for if Jabu Mabaso's potatoes aren't desirable, how can anyone else's be?— because this contract, which has made Jabu the tableside and bedtime envy of farmers all over the province, has nevertheless lifted the market for all, providing hope for every toiler tilling that land, wrestling their own livelihoods from the soil. He does not know that this contract has allowed his sons to attend real daycare, which allows Thandi to really rest, really see the expensive doctors who might actually heal her, really give her some hope of one day meeting the men her sons will become. He does not know that, without this contract, sickness and ignorance and anger will surely bubble up into the house through every floorboard crack; they will rain down between weakened shingles and explode through the foundations like a termite horde. To terminate this contract, an agreement so monetarily meaningless to an American, would invite such hardship for those on the terminated end       —and all those the terminated touch— that it simply cannot be worth the wearying weight it will place upon the importer's conscience. So many rely on this business, scores of workers who travel from all over Limpopo to pluck potatoes and wash potatoes and stack potatoes and box them up for shipping, all so that a man in New York City can tick a box on a spreadsheet and ship their hard work away to be sliced, fried, processed, and bagged by some culinary conglomerate in Kalamazoo for the absentminded consumption of America's chip-craving masses.
Mr. Roberts does not know these things, so Jabu must educate him.
And he does! Valiantly! Jabu builds South Africa into a magnificent kingdom, the veld its vaunted palace, the farmers its wardens. They try desperately to keep its walls intact, stabilizing the structure with their neat fields, sacrificing their bodies, their incomes, and often enough their families to defend this precious place from the endless siege of rising fuel prices and barbarous equipment thieves, government meddlers shellacking them from above with careless policy, all while big business bureaucrats burrow underground like murderous moles and emerge, in great geysers of dirt and dust, inside the kingdom, mercilessly dragging down whole postal codes in their claws. And where once life, fertility, and prosperity proliferated, there now sprouts only the endless shrieking of industrial machinery, capitalist overlords opportunistically distending their diseased talons across the province, planting destructive cultivars with unnaturally high yields, or disregarding potato products altogether in favor of palm oil or soybeans, crops which scar the very land which nurses them. Thoughtful importers and investors, like Roberts Importing Enterprises, have been, and will continue to be, the kingdom's only hope for salvation.
Mr. Roberts barely blinks throughout the entire address, his eyes wet and red by the end. He gives Jabu's neon speech a moment to settle in the air. It deserves that. Then he inhales deeply, as if inhaling the immensity of all he has learned.
And he exhales with just the same force.
He leans forward, plants both palms on the table, smearing it with finger grease, and says, "This is just the nature of our business, son. I can do nothing for you, I'm sorry."
"But you—"
As if swearing on an invisible Bible, Mr. Roberts raises his right hand, an unassailable gesture of finality. "We are ceasing all South African operations," he says. "It is not a matter of only your contract, but a much larger decision. And it does pain me. Believe me, it does." He bites his lip, clamping back the uncalculated words threatening to slip out. "It is not…exclusively…my choice. We have been forced to end…many such contracts. This sad story of yours is…not entirely unique. I hope that is of some comfort to you."
It is not.
"And now, if that's everything, Mr. Mabaso, we should probably conclude our discussion." They went well over their five-minute limit. A courtesy for the damned.
The hand that reaches out for a final shake is not the same that Jabu shook earlier. This one trembles as it extends. Could be an early sign of Parkinson's, or merely an old man's tremors. Mr. Roberts indeed seems older, slower than he did before, perhaps weighed down by the tragedies he's triggering.
But Jabu can't keep from feeling that the hand is not shaking, but laughing at him. Chuckling, chortling, as only powerful and pitiless appendages can. A final flutter, a lasting guffaw.
Still, Jabu grabs it and gives it a shake.
"The bastard! Asshole of all assholes! I would have ripped his head off his body! Yeah, yeah! I would have smashed his nose into his desk, I swear it!" 
Joseph would have carpet-bombed midtown if it were so required. Obviously. He goes on like this for hours, a vengeful banshee drifting around the hotel room, jabbering incessantly, if not to Jabu then to his own reflection in the mirror.
His rage is a barn fire, uncontrollable, consuming everything nearby. It turns upon child voices in the hallway, low shower pressure, scratchy toilet paper. "And you!" Joseph screams, a tremulous finger pointed at his brother. "You are just going to lie there and accept this? Fuck the rest of us, huh? The great Jabu Mabaso cannot be bothered? Or I suppose when things do not break Jabu's way, he just lies prone and feels sorry for himself?"
Yes, Joseph is angry. Of course Joseph is angry. He had never seriously considered, outside of momentary neuroses, that his brother wouldn't come out on top. The mighty Jabu —his big brother— always had.
Until now.
Joseph grumbles and growls throughout the night, caffeinating himself on complaint. Jabu somehow falls asleep despite his brother's howling, letting it merge with the horns and sirens outside their window. All become shades of a single cacophony. All are harmonizing tones in the one, undulating city sound.
In the morning, Joseph is gone, though he left a note on the desk by the window: Someone has to solve our problem. I suppose I will. It is the only communication from Joseph he will receive all day. Won't return calls. Won't read texts either.
In the morning, Joseph is gone, though he left a note on the desk by the window: Someone has to solve our problem. I suppose I will.
Lacking in other options, Jabu drags himself back to bed, lays down and stares at the ceiling. On the plane, he'd fantasized about a big, celebratory American breakfast: blueberry pancakes drizzled with melted butter, two cups of orange juice and a steaming pitcher of coffee, strawberries, bacon, golden toast saturated with lard. But he can't conjure an appetite. The thought of such decadence is repulsive.
Unable to sleep, but too jittery with nerves to remain walled in, Jabu dresses and goes downstairs and buys a pack of menthols, something he has not done in nearly a decade, an act too degenerative to have done on his own South African soil. As he feeds himself smokes on the sidewalk, the urban world roils around him. Taxis. Firetrucks. Legs. Briefcases moving carelessly through gridlocked traffic. Students on skateboards. Manhole steam billowing out from an open sewer circle. How can anyone ever be comfortable in such a place? How can so many people waltz calmly through this chaos, and yet it stupefies him into scared, stupid submission?
As he wonders this, his phone rings.
Joseph, on the other end, is breathless. He's saying, "Be outside in fifteen minutes. No, no, it's non-negotiable. No, you do not need your things! What? Dress how you like, what do I care? And listen. Listen! I'm in charge now! Okay? We tried doing things your way, now we do them mine. Wait on the sidewalk for me, I'll be there soon." Click. It's all the instruction he offers.
Jabu waits for nearly an hour.
The horn startles him. It's so sudden, and it blares from the street, the old, diseased voice of a rusty GMC sedan. Joseph stretches himself to the passenger side window, rolls the glass down with one hand, motions Jabu over with the other. "Come on!" he shouts through the crack.
Dreamlike, Jabu approaches the car, his brain overflowing with things he badly wants to say, curses to convey, questions —too many to adequately communicate— but Joseph is already talking. It's possible he hasn't stopped since yesterday. Speaking and driving, swerving and speaking and honking and "Fuck you, asshole, learn to drive!" and stopping short at a red light, it happens so quickly. He says, "Don't look so worried, brother, all is well. Don't worry about the car either, okay? Like I said, some of us have friends, HA-HA. You just sit there and look pretty and watch. It is Joseph's time to shine!"  Joseph speaks quickly, almost maniacally, as if any word left to linger in his throat will become barbed or poisonous. He goes on, saying other words, but they have less and less meaning, make less and less sense.
The city cascades past them. New York City, a floppy disk's sensory-deprivation-tank daydream, it churns by, it churns Jabu's stomach, it churns gently in the Hudson River, slurping waves, autumn dusk, sunset aligning religiously with 34th street, and really, where does all that manhole fog come from, and no way it's safe to breathe, right? Sheets of it wiggle through the A/C and reek of pure rat heat.
Suddenly, Jabu is recognizing things: a fountain, those stairs, that bronze sculpture of three hands intertwined at their pinkies, and all the business analysts in their salmon pants milling underneath it. He has been here before. Recently.
They are idling outside Mr. Roberts' building.
Before Jabu can say something like, "Joseph, what in Christ's name are we doing here?" his brother is pointing through the windshield. "Look there!" he commands.
There: Heavyset Mr. Roberts waddles towards the curb. He does not look happy. He does not look like anything really, a blank face with a too-wide neck tucked into a too-tight suit. Though he barely lifts his arm to call a cab, the gesture still seems to wind him. Nevertheless, a cab appears at his command, as if New York's entire livery system has been waiting for his signal.
Joseph waits a moment for the taxi to drive off, then peels out after it.
"Woah, Joseph, no! Have you lost your mind? What do you think you're doing? This is…oh, no, no, no! What kinds of depraved thoughts have entered your…" Jabu continues speaking, but he loses his grip on language. His words all merge, a mess of untethered morphemes; they fly from his mouth and out the window and into the street, never to be heard or understood.
Joseph appears undeterred by Jabu's attempt at a tirade. He's smiling in fact, rests his arm out the open window. He taps the outside of the car lovingly, beams around at its interior, not quite with a father's pride, more like an uncle's.
"New Yorkers, man," he starts. "Nothing like what everyone says. They're so friendly! So willing to help a person in need. Screw Josie, we should move here! These people get me. I feel totally at ease."
As they accelerate to tail the taxi, Jabu can't decide what's more worrisome: That Joseph is exaggerating, or that he's not.
The city evaporates, leaving only particles of itself proliferated throughout the ensuing suburbs. The massive grey buildings shrink down to spires, apartment complexes, and condos. Trees grow in place of parking meters. Shrubbery. They cruise past poplars and joggers in black leggings stretching at crosswalks. Women shuttle babies along in strollers. Lawns, fountains, gates. A tennis court barren but for the exorcised souls of two octogenarians mindlessly hitting their one ball back and forth. Is this the world of wealth Joseph so lusts after?
Jabu takes it all in. He has to. Focusing on the scenery keeps his brain from turning to mush.
Joseph, on the other hand, seems happy as a pig in shit.
Still tailing the taxi, they drift into a neighborhood of mighty oaks and kempt sidewalks and white people exchanging parent-teacher-conference scowls from the safety of their lawns. To avoid accidentally meeting anyone's gaze, Jabu stays looking up at the sky, which has turned the bright red color of blood orange juice. He can see it only between buildings and branches, this slice of the same brilliant sky which covers the veld. And like a blood orange, he experiences it only in segments.
"Brother, look."
Mr. Roberts is lingering outside the stalled taxi, fumbling through a wad of cash. He gives the driver some sum and hoists up his pants, turning towards his house as the cab drives away.  It's an unconscionably big building, a brick behemoth with three floors, eight visible windows, a semi-circular driveway surrounding a rose garden. As Mr. Roberts traverses the front path alone, lights turn on automatically around his feet, escorting him indoors.
"Joseph. What are we doing?"
"We are not doing anything yet," Joseph answers. "Not until it gets dark." This is no jest. They drive on, the neighborhood defecating them into a CVS parking lot, and there they wait. All that protesting in vain, Jabu soon dozes off, his head tucked against the seatbelt. He dreams quickly, in vivid flashes, of elephants, furnace heat, a loving embrace. He's jarred awake by Joseph slurping the dregs of an energy drink and reversing the car.
"Welcome back to the world of the living," Joseph says. "Ready to have some fun?"
They are soon idling in front of Mr. Roberts' home. It is a sad, ghostly place in the dark, sans outside lights, with only a faint yellow glow coming from deep within. The neighbors have all locked themselves away. Their families distract them from the outside world. And their Xanax, and their sitcoms, and their massage chairs.
"Stay here," Joseph says, and makes to exit the vehicle. "If anyone bothers you, say you are just an Uber driver trying to get some sleep."
Jabu holds him back. Trembling, he says, "Joseph, this is not a joke. What do you plan on doing? What are we doing here?"
"I am going to have a little talk with our friend. 'I'm ghonna maghke him an oghffer he can't ghrefuze.' Did you like that? It was Brando! Not so bad, eh? Okay, ha–ha, let go of me."
Jabu will not.
"Jabu, I said let go of me."
"No. Get back in the car. I am absolutely serious. Close the door, and get back in the car."
Note Jabu's tone. It's that rarest tone of voice, accessible only in moments of serious severity. It emerges maybe five, six times in a life, this voice, and it's this voice which emerges now. It's a voice with a power, a slithering persuasiveness, not just stern but vital, existential, lunar. Joseph eases back into the car. The streetlamp overhead flickers out. With this voice, apparently, Jabu can short circuits. It's a voice he has used in the field, when seasonal workers faint, when a finger gets snagged between gnashing metal. It's calming and it's serious and it's fatherly.
And in that voice, Jabu says, "Stay in the car, Joseph. I will handle this myself. Your big brother will make everything right." And he will, because he must. Because the voice so commands it.
"Stay in the car, Joseph. I will handle this myself. Your big brother will make everything right."
And so it is Joseph who waits nervously in the car while his brother moves towards the palatial estate, openly and at a deeply suspicious hour, as if this is not a rich neighborhood, as if there are not windows and cameras and helicopters overhead to prevent people like him from doing things exactly like this, as if these places are not among the most protected on Earth. Jabu lumbers up the pathway, the little lights swimming around his ankles like luminescent minnows.
Jabu arrives on the threshold. The door opens. Joseph strains his eyes to see, but bright headlights appear in his rearview mirror. Panicked, he jolts his seat back and holds his breath for some reason, feeling like the criminal he isn't, remaining prone while the car passes by. It does, either unaware or uninterested. When Joseph gets eyes on the house again, Jabu has long-since disappeared inside.
He'll be back out in a bit, sweating, serious, disheveled but otherwise unharmed. He'll say, "We must go," and Joseph will agree.
Jabu will refuse to discuss what happened, but Joseph won't prod him either. The events which took place in that house will remain, for some time, a mystery to all but two people, the two who were within. Nobody else saw a God damn thing. Nobody heard jack. Just those two, and the bond of knowing they share.
Though for very different reasons, neither of them much discusses it afterwards.
Selling the farm was cake; bidders practically went to war with each other for such an uncommonly productive parcel. With one of its sturdiest walls fallen, the rest of the veld is left to fend for itself. Its champion, its Hector, the unparalleled Jabu Mabaso, could no longer be its steward. He lets the responsibility pass to others, or, if unclaimed, pass away.
After a few dozen dead ends, detectives finally manage to contact the deceased's estranged wife and child, living now in Nashville. The wife corrects them when they call her "Mrs. Roberts," jokes fiendishly of her ex-husband's various mental diagnoses, and then cries, cries longingly and for a very long time, then suddenly stops, completely collected in hardly a second, starts asking prosecutors pointed questions about settlements, lakefront property, the Mercedes. Unsurprisingly, the estate will linger in litigation limbo for years, ending up owned mostly by Dixon, Ahab, and Scone, a FiDi-based firm. Alas, the wills of the wealthy seldom work out as wished.
The investigation finally closes, fruitless. Even the coroner couldn't be sure what went down. Meanwhile, many time-zones away, Jabu finds in the wild waves outside his new window a similar solace to what he'd known in the veld. The same kind of logic appears if you stare long enough at either.
The children take immediately to their new oceanfront home. They will ultimately prove too young to remember anything more than the old farm's starkest colors and foulest odors, but they will share a borne-out nostalgia for soil. They all grow up strong, proving the postulate that salt air does a body good.
More proof? Thandi is up! and talkative! and moving around the house within only a few months! Can you believe it? Neither can she. "This air is magic," she repeats to herself quietly, again and again, as if tempting it to repossess its power. She is often seen with her eyes closed, taking huge, sweeping breaths, and softly smiling afterwards.
That same air slows Mama Dima's eventual descent into dementia from a piano-plummet to a feather-fall. And when the days of total uncertainty do finally come, she is never far from palms and sunsets and all the meditative suggestions of the sea. Which makes the whole thing somewhat easier to experience, for her, for the children, for the coastal town itself, which quickly adopted her as its elder.
Sometimes, in passing, she stops her first-born son, place her gossamer fingers at his elbow, and says, "Thank you for bringing us here." Although he knows her gratitude is misplaced, having been brought himself to that house by all manner of arcane forces, he nevertheless says, "You're welcome, Mama," and kisses her wrinkled forehead.
Another child enters the world in that house, born amidst all manner of mania on the bathroom floor. Jabu insists they name her Sheila.
Mama Dima dies peacefully in that house on a clear autumn day. Joseph decides against moving to Johannesburg in the aftermath. Instead, he spends two satisfied decades there on the coast, teaching the children to swim, celebrating Thandi's recovery, never again denigrating his brother's finances. There are mojitos. Clementines too. Plenty.
Many years later, Joseph will drown after going out to surf in a storm unsupervised, prompting his four nieces and nephews, all grown, to return home.
They return for two reasons. The conscious one is to care for their aging parents, two lovers joined at the wrist and now living alone, who spend many of their silent hours observing how all the windswept smog adds fresh brilliance to a sky that, like their own love, they assumed they knew in its totality, but which they are now finding extraordinary new notes within.
The other is to care for the Garden.
Soon after settling here, the family's collective longing for the veld expressed itself in the Garden, a gargantuan rectangle of black dirt in the backyard, demarcated by driftwood. From day one, it was nurtured with the same tenderness a parent pours upon their child, and no Mabaso ever shied from their adopted motherhood. From day one, the Garden flourished. From day one, the endless miles of coastline bent inward to peer at it, to see what was growing this month, to guess at what was coming next.
Every season, new flowers grew, smoldering and gorgeous, and then died again, bestowing their nutrients unto whatever waited patiently in the soil below. Every other year, the foliage doubled.
In the Garden, things live, explode, and expire. Others sprout in their places. All soil, even this overplanted and salt-saturated type, will remain fertile if populated with the right crops, and if stripped expediently of weeds. (Poor weeds, they know only to grow, obeying their simplest internal directive: up! And yet, ruthless hands from above deem them disastrous, spend countless hours ripping their roots from the soil, armed themselves with the best intentions.
Imagine that: being plucked up and tossed aside, and only after does everything begin to flourish.)
Editor's Picks
Oppression through Litigation
A gap in access to expert appellate legal representation has enabled wealthy corporations to shape the legal landscape to their benefit. Plaintiff-side appellate litigators are trying to change that.
The Public Interest Drift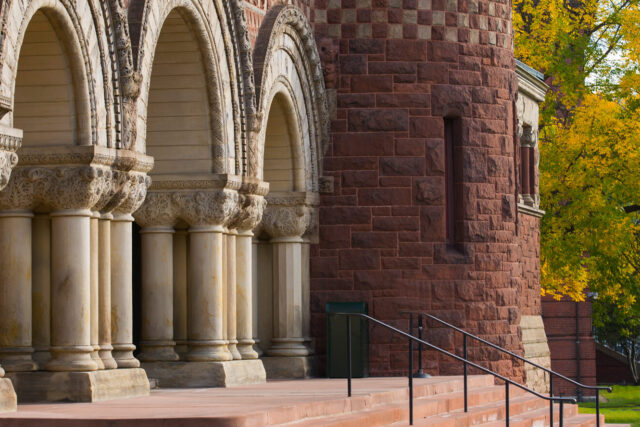 How and Why Harvard Law students of color are being funneled into Big Law
Capturing the Public Good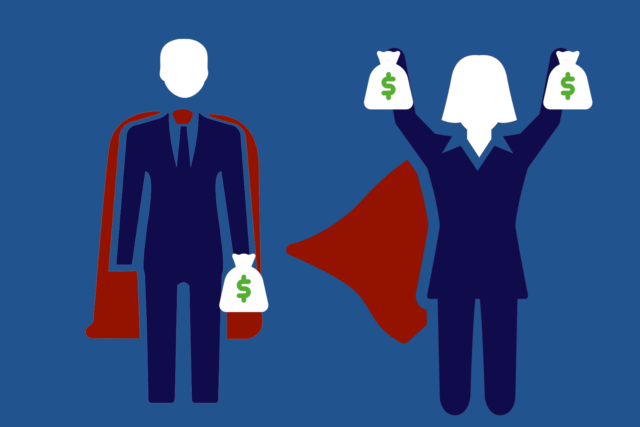 Big Law's False Promise of Pro Bono